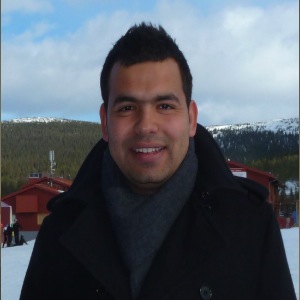 Anis Ouni, PhD student.
Contact :
Postal address:
CITI - INSA de Lyon
Bat Claude Chappe
6, avenue des Arts
69621 Villeurbanne
Cedex, France.

Phone: +33(0)4 72 43 73 05
Fax: +33(0)4 72 43 62 27

Mail:
anis.ouni@insa-lyon.fr

Research interests
Wireless Mesh Network,Wimax/LTE
Distributed/Centralized algorithms, combinatorial optimization, network configuration, routing protocols
Energy consumption, network capacity.
Short Presentation
Anis Ouni received the Engineering degree in Networking and Telecommunications from the Higher School of Communication of Tunis (SUP'COM) in 2008. He then received his Master's degree in Computer Science, Networking and Telecommunications from the National Institute for the Applied Sciences (INSA Lyon) France in 2009.
Since October 2009, Anis Ouni is a Ph.D. student at the Centre of Innovation in Telecommunications and Integration of services (
CITI Lab (INSA Lyon)
) within the INRIA SWING team. He is supervised by
Dr. Hervé Rivano
and
Prof. Fabrice Valois
. His research interests focus on capacity and energy consumption issues in wireless backhauling networks (supported by the ECOSCells ANR project).
Since September 2010 he is teaching assistant at the
INSA Lyon
in the telecommunications department.