Guillaume Salagnac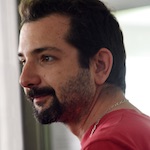 Associate professor at INSA-Lyon and member of the CITI lab.
Contact
Phone: +33 472436413
Fax: +33 472436227
E-Mail: Guillaume.Salagnac@insa-lyon.fr
Research
My research interests lie in the area of programming languages and operating systems for resource-constrained embedded platforms, e.g. wireless sensor networks.
Job openings
I have funding for a 3 year PhD thesis project on dynamic memory management in non-volatile embedded systems. For more details please read this PDF (120 kB) and then contact me.
Misc.
My erdős number is 4: G. Salagnac / S. Yovine / A. Pnuelli / S. Shelah / Pr. P. Erdős. What about you ?
Yet another script to compile your LaTeX documents. Any feedback is welcome !